What is the Orbit Exchange?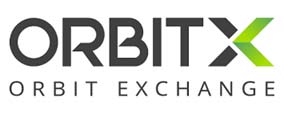 The Orbit Exchange is one of the largest sports betting exchanges and is very popular around the world.  Orbit Exchange is a powered by Betfair betting exchange where the players bet against one other rather than against the bookmaker.
How does it work?
The bets are "back" and "lay" bets.
On any Orbit Exchange bet, there are two sides. There are those who think an event will happen (therefore they "back" the event) and on the other side, there are those who think that the event will not happen (therefore they 'lay" the event).
Every bet is set on a price that both sides agree on that an event will or will not happen. This price is called "the odds". In a betting exchange platform, such as Orbit Exchange, the odds are not fixed, but set by the players.  The "backers" and the "layers" once they agree on the odds they get their bets 'matched'.
The Orbit Exchange odds are in decimals.  For better understanding the decimal odds click here.
The traditional bookmakers include in their fixed-odds prices margins. In a betting exchange the fact that the players bet against other players alone removes the need for margins, thus providing an opportunity for a more efficient marketplace. That is why in Orbit Exchange the odds are better comparing to those of a traditional bookmaker.
Orbit Exchange, provides the technology and the platform in order the players to set their bets. For these services, the players pay a small commission on their winning bets.
To have access to Orbit Exchange, you need a broker, an agent to grand it to you.
They will open and manage your account and they will provide customer service.
Contact NOW Orbitx broker and OPEN your ORBIT EXCHANGE ACCOUNT!